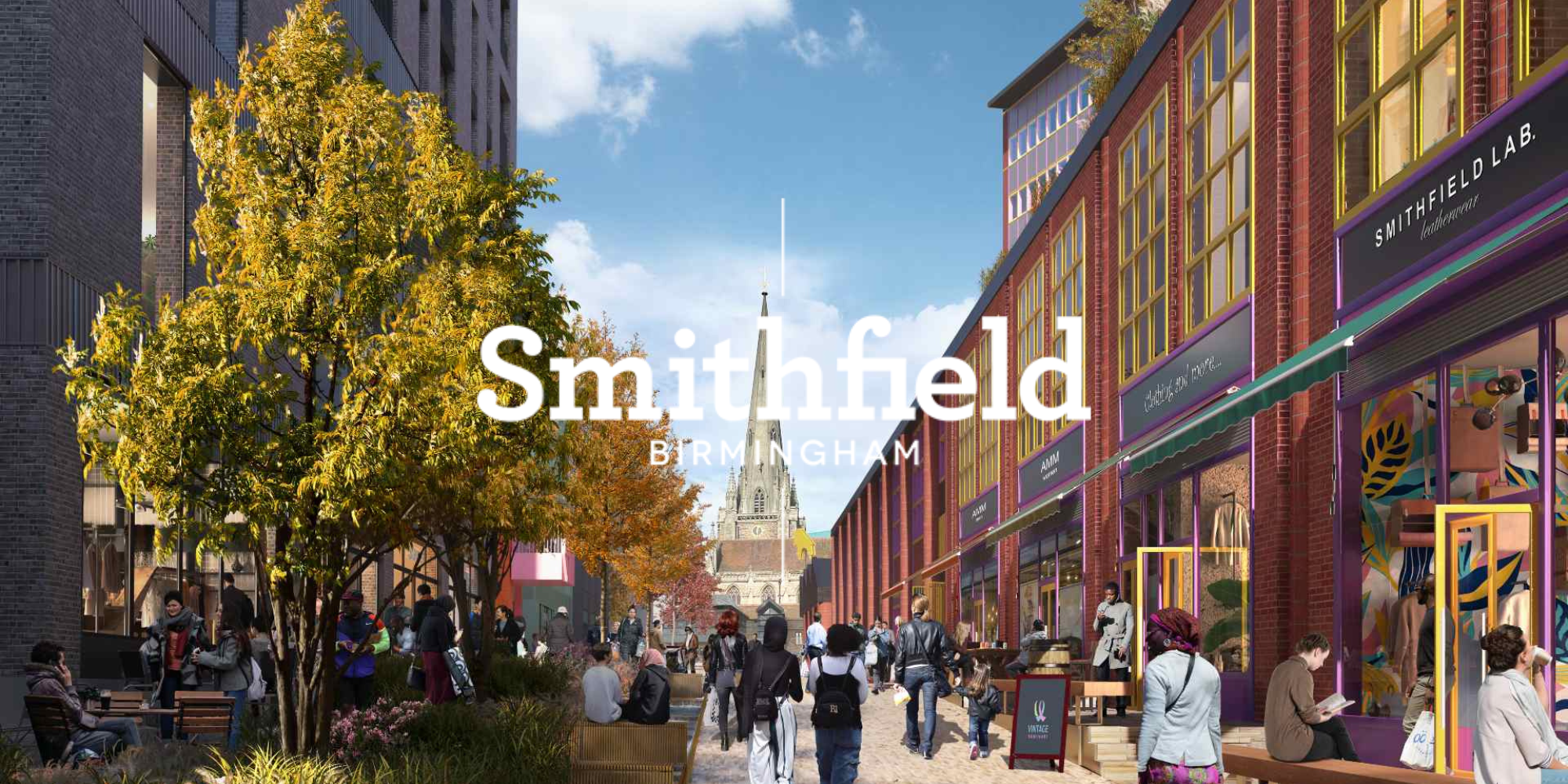 PLANNING APPLICATION UPDATE
Updated designs have been released for Smithfield Birmingham. You can view the updated Masterplan and respond to our survey on our consultation website.
Come and meet the team at one of our public drop in events beginning 17th October 2023.
TRANSFORMATIVE CITY MAKING
Smithfield is a once in a generation opportunity to reshape Birmingham's city centre. Located in the heart of the city, it will provide a new home for the city's historic Bull Ring markets, outstanding new leisure and cultural spaces, including a festival square and landscaped park, integrated public transport, and thousands of new homes alongside community facilities.


The site will be an international destination, created and shaped by local people – building upon a rich diversity in the city and providing a place for Birmingham's communities to come together and share experiences and new ideas.
Following a major programme of consultation with Birmingham's communities, a planning application was recently submitted in December 2022 to Birmingham City Council. If approved, infrastructure works could begin in 2023. You can view the planning application here.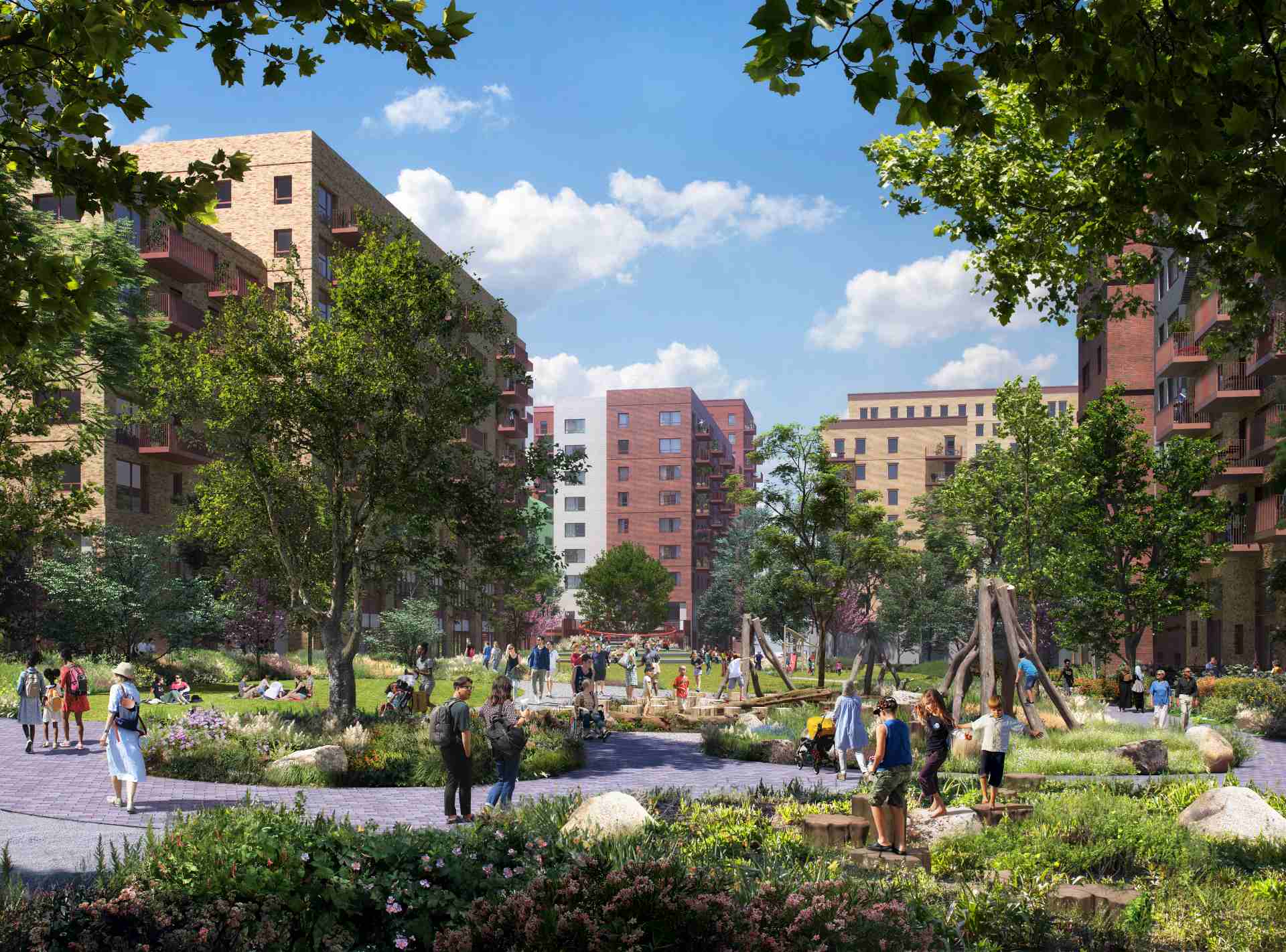 A NEW SUSTAINABLE CITY QUARTER
WHAT IS SMITHFIELD?
Smithfield is an area in Birmingham city centre which includes the former wholesale markets, plus the current Indoor, Open and Rag markets as well as some surrounding land and buildings. It is key to unlocking the potential and growth of the city and for the long-term economic and social prosperity for the region.


The £1.9bn Smithfield regeneration will be central to the wider, long-term transformation of Birmingham.


The rich trading history and the legacy of the iconic Indoor, Open and Rag markets are central to our plans to create a new vibrant market which can thrive for years to come – celebrating the history of Birmingham and its roots as the 'city of a thousand trades'. Smithfield has long been home to innovation and a central part of city commerce. We will build on this history and support the area to keep its role at the heart of Birmingham's economy.


The new market at Smithfield will celebrate Birmingham and be an iconic new centrepiece for the city centre. We want to create an international destination that is a creative and cultural hub, serving local needs and drawing people together.


Working with Birmingham City Council, Lendlease will deliver the project in collaboration with the city's communities.
GET INVOLVED
The feedback we received through consultation with Birmingham's communities helped us to develop ideas for the Smithfield masterplan and detailed plans for the first phase, which is planned for the next five years. Thank you to everyone who participated.
You can view the plans for Smithfield on the Proposals page.
If you want to be kept up to date about the future of Smithfield and how you can get involved, sign up to receive our newsletter.
Before construction begins, we are committed to using the site for a range of cultural and sporting events to help bring the city together and support local business and trade. Learn more and give us your ideas for future events and activities.