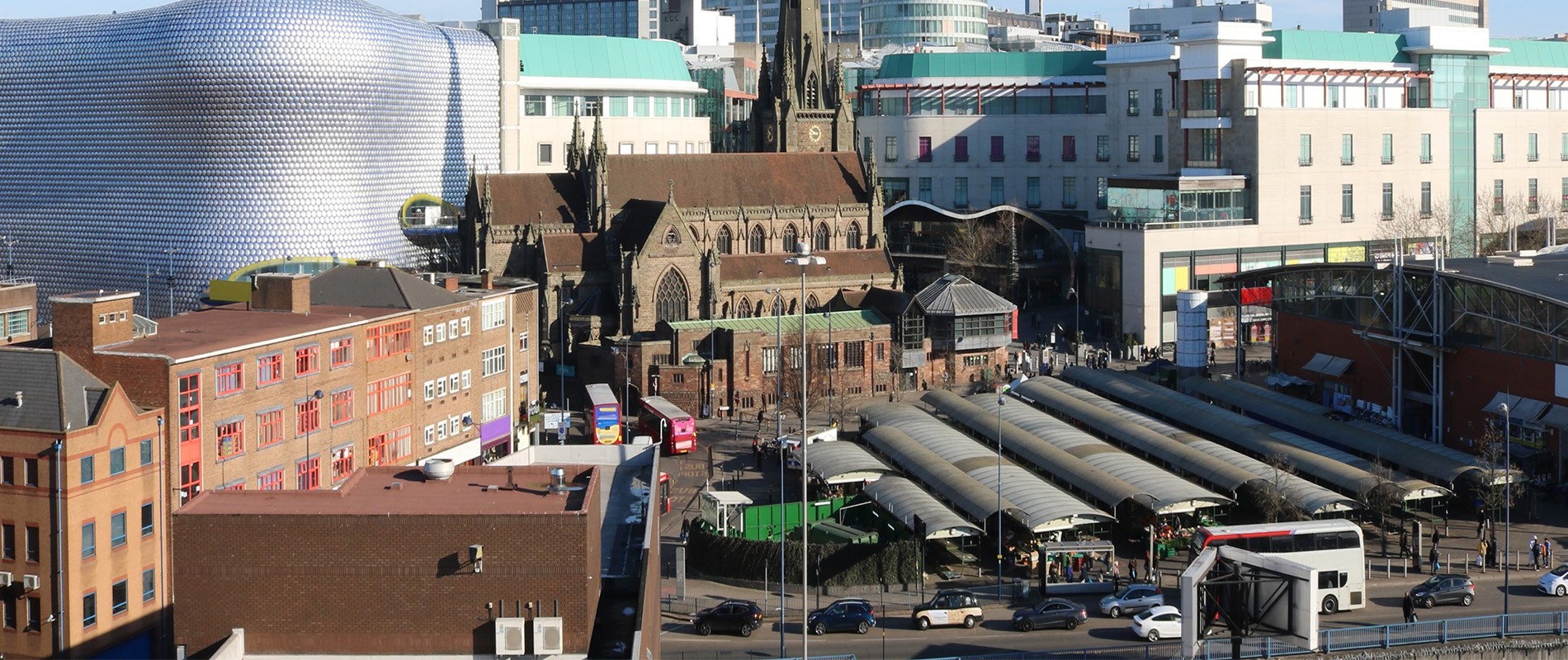 Vibrant Markets
At the heart of the masterplan for Smithfield Birmingham are our plans for a vibrant new home for the historic Bull Ring markets.
Building on the city's rich trading history and its exciting future as a global destination, we want Smithfield to be shaped by local people from across the city's diverse communities. Working with Digbeth-based Eastside Projects, we have been speaking to and shadowing market traders, staff and customers to understand their needs and aspirations for the future market.
Our plans for the new market
We are designing an iconic new market for the city – an international creative and cultural destination that will serve local needs and draw people together.
The new Smithfield market will be full of character unique to Birmingham, with inclusive access for all and a visitor experience that will excite the senses. It will balance the needs of existing market stall holders and customers with those of aspiring future businesses and users.
While retaining the distinctive character of today's markets, we have taken inspiration from markets around the world to consider what innovative design we can bring to Smithfield.
The Bull Ring Markets today
Today's Bull Ring Markets are home to a rich variety of produce across three main market destinations.
The Rag Market offers a mix of the latest fashions, fabrics, haberdashery, gifts, household goods and more.
The Indoor Market is one of the UK's largest fish markets. Other specialities include fresh meat and poultry, exotic fruit and vegetables, clothing, and a variety of household goods.
The Open Market offers a huge variety of fresh fruit and vegetables, fabrics, household items and seasonal goods.
The markets are constantly evolving, with new stalls and products every day. Pop in to explore further today!
Would you like to trade at the current Bull Ring Markets?